A wildlife tour can be one of the most refreshing activities that you can ever take part in. And if you are in Maharashtra then you can enjoy the beautiful Koyna Wildlife Sanctuary. This sanctuary is one of the most popular tourist spots. Furthermore, the rich flora and fauna found here is one of the main attractions of visiting this wildlife sanctuary. And if you are an animal lover or a nature lover then this is going to be an amazing experience for you. Keep on reading this article because here I will mention all the things that you need to know before you plan a visit to the Koyna Wildlife Sanctuary.
Koyna Wildlife Sanctuary
| | |
| --- | --- |
| Location of Koyna Wildlife Sanctuary | Koyananagar, Koyna, Maharashtra |
| Timings of Koyna Wildlife Sanctuary | 7 am to 6 pm |
| Koyna Wildlife Sanctuary Entry fee | The entry fee is Rs. 20 per person. If you have a car with you then the entry fee is Rs. 50 additional. |
How to reach Koyna Wildlife Sanctuary
By Air
Kolhapur is the nearest Airport at a distance of 65 km from the Sanctuary. But if we talk about the Airport which is connected to the majority of the cities and around then that would be Pune Airport which is 181 km away from the Sanctuary. Mumbai Airport is 250 km away.
By Train
Kolhapur is the nearest railway station to reach the sanctuary which is 192 km away. From there you can take a bus or taxi to reach there.
By Road
You can drive through Kolhapur Deogarh Highway. Mahabaleshwar to Koyna Wildlife Sanctuary distance is 28.9 km and it would take around an hour to reach there. Furthermore the nearest bus stop is Mukhdev Bus Stop which is 14 km away from the sanctuary. From Satara the distance to Koyna Wildlife Sanctuary is 80 km.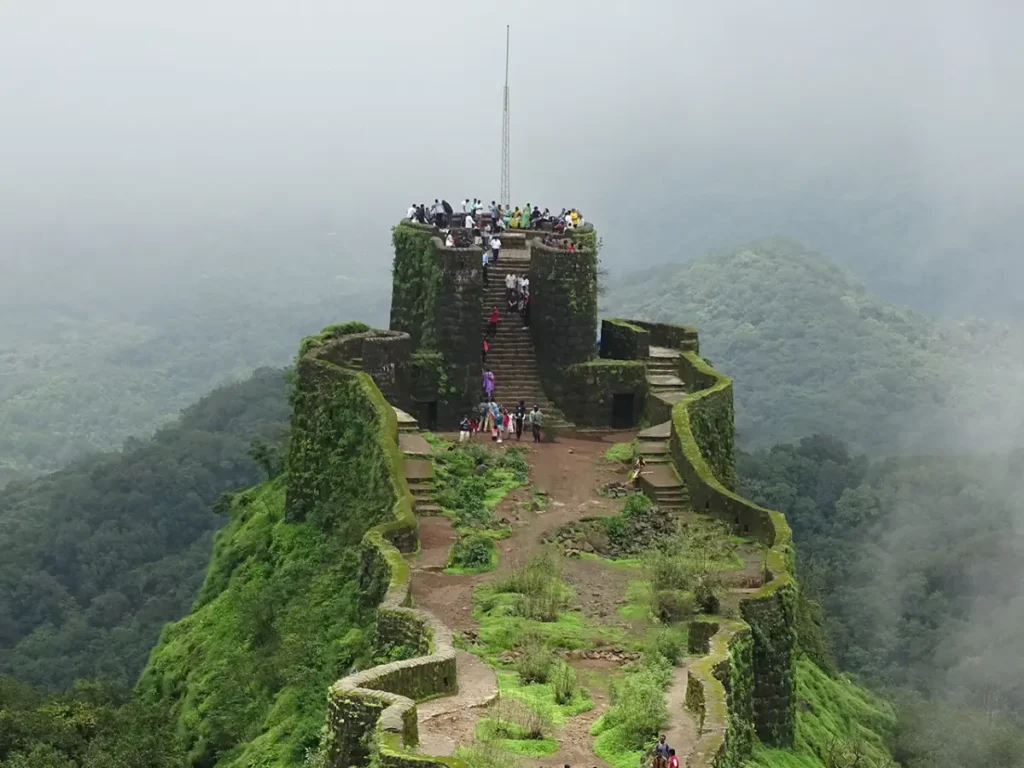 Distance of Koyna Wildlife Sanctuary from nearby cities
| | |
| --- | --- |
| City Name | Distance in Kilo Meters |
| Pune | 181 km |
| Mumbai | 265 km |
| Indore | 777 km |
| Ahmedabad | 778 km |
| Bangalore | 826 km |
| Chennai | 1179 km |
| Delhi | 1617 km |
| Kolkata | 2055 km |
Distance Chart v1.0
Weather of Koyna Wildlife Sanctuary
Due to the tropical monsoon climate the region mostly receives heavy rainfall. A lot of thunderstorm activities are common during monsoon here however this is also the time when the insect population and the density of the forest levels up. From March to June it is summer. May month can be a little too hot and humid with high temperatures. During that time most of the animals are spotted near water bodies. Furthermore the months of December to January are colder and usually record the lowest temperature of the year. October is the most stable month in terms of weather when the weather remains comfortable and pleasant.
Best time to visit Koyna Wildlife Sanctuary
Ideally speaking the monsoon months are the most beautiful times here as the forest looks green and beautiful at this point of time. However the area does receive heavy rainfall so plan your visit accordingly. If you are interested in witnessing the beauty and volume of the forest to its fullest then you must visit here around this time. However the months from November to March are usually more crowded. Furthermore the temperature also remains stable at this time. But if you prefer some solace and if you prefer avoiding crowds then this time is not the ideal time to visit here. You can plan your visit to the Koyna Wildlife Sanctuary according to your own preference.
Overview of Koyna Wildlife Sanctuary
Nestled in the heart of the Satara district in Maharashtra the Koyna Wildlife Sanctuary is a protected forest area. In 1988 this was declared as a Wildlife Sanctuary by the Indian Government. Centered in Western Ghats this area is rich in its vegetation as well as faunal variety. Furthermore spreading across an area of 423 sq km the whole area goes through an elevation of 600 meters to 1000 meters. In the year 2012 this sanctuary was also declared as a UNESCO World Heritage site after considering the number of sites of architecture found here.
Located only 161 km away from Pune this sanctuary has a good number of tigers residing here. Furthermore the sanctuary also houses a four horned antelope. Other than that many other rare species of birds and animals can be found here. Further this sanctuary is also a Designated Important Bird Area (IBA). It is a part of the northern Sahyadri Tiger Reserve along with Chandoli National Park.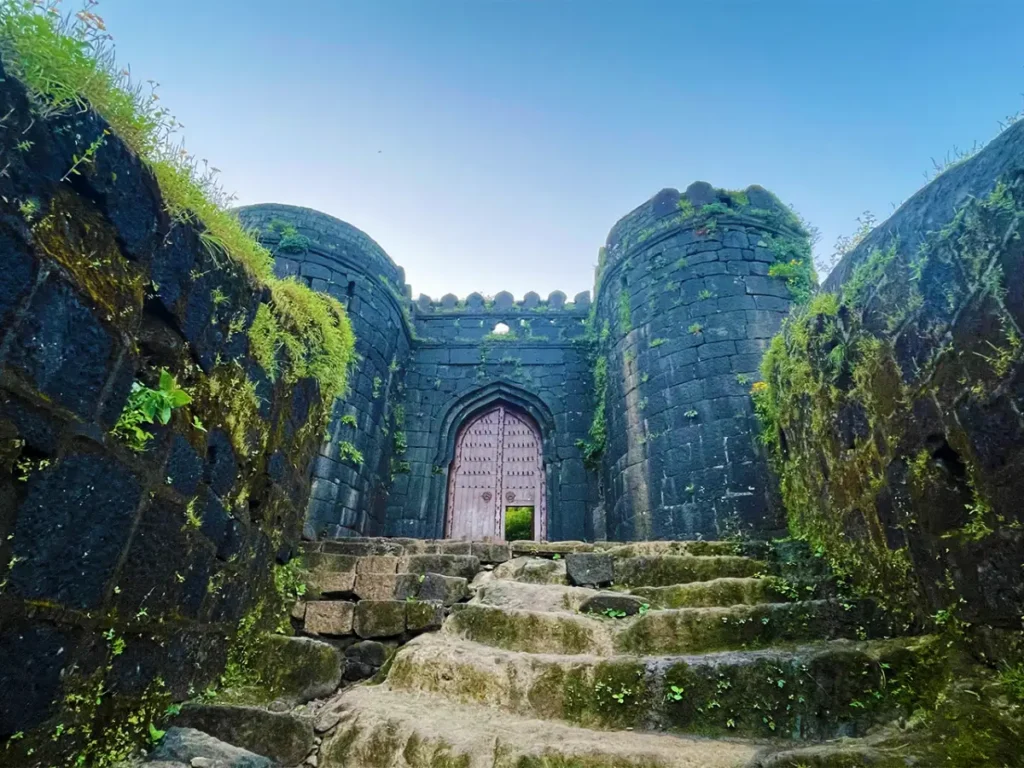 Also, the Vasota Fort constructed by Malwa King Raja Bhoja in 1170 is also found here at an elevation of 1120 meter in the Bamnoli Village. Furthermore the area is graced by the presence of three rivers namely the Koyna, Solashi and Kandati that flows through the sanctuary. This sanctuary also includes the east and west catchments of the Koyna Dam. Alongside the south of the sanctuary there is the Chandoli National Park. This protected area is further guarded by the steep slopes of Western Ghats and the Shivsagar reservoir. Some major trekking destinations are also present inside the sanctuary like Vasota, Bhairavgarh, Jaigarh, Madhumakragandh. Along with all these 215 windmills and 10 tourist resorts are located inside the premises. Non vegetarian food, weapons and fire crackers are not allowed inside the premises.
Flora and Fauna in Koyna Wildlife Sanctuary
The flora and fauna is very rich in the Koyna Wildlife Sanctuary. Geographical location and environmental factors work together to make this an important biodiversity hotspot.
Flora
You can find various species in this sanctuary. However the dominant ones are Jambul, Awala, Pisa, Anjani, Bhoma, Karvi, Bibba etc. Some threatened species are also found here like Indian Frankincense, Elaeocarpus, Longan etc. Various climbers like Garambi, Shikekai are found here. Furthermore shrubs and medicinal plants like Toran, Agati, Ranmiri, Dhayati etc are found here. A small number of Bamboo and some seasonal plants are also housed here.
Fauna
One of the key species here is the Bengal Tigers. Other than that there are Indian Leopards, Sloth Bears, Indian Gaur, Barking Deer, Sambar Deer, Mouse Deer, Smooth Coated Otters, Gray Langurs, and Indian Giant Squirrel etc. Some rare bird species like Rufous Woodpecker, Heart Spotted Woodpecker, Brown Capped Pygmy Woodpecker, Malabar Pied Hornbill, Asian Fairy Bluebird, Long Tailed Nightjar, and Crested Goshawk are found here. Among reptiles Spectacled Cobras and Large Indian Pythons are seen here. One of the rare animals, an endemic Toad is found here that has its habitat only in this protected sanctuary in specific.
Wildlife Safari in Koyna Wildlife Sanctuary / Koyna Wildlife Sanctuary Safari Booking
Timings: 6 am to 4:30 pm
One of the most interesting activities that you can enjoy in the Koyna Wildlife Sanctuary is the Wildlife Safari. You can even take your own vehicle for the safari. However you need to keep a few things in mind for the safari here. You will have to take an official guide along with your vehicle. Do not forget to take along your valid ID card. Furthermore the speed of the vehicle should not cross 20 km/ hr speed. Koyna Wildlife Sanctuary Safari Cost varies. A lot of times safaris are offered by the resorts inside the sanctuary as well.
Activities to enjoy inside Koyna Wildlife Sanctuary
Other than the Safari here, the sanctuary is also a great picnic spot where you can enjoy a good time. Along with that you can enjoy Boating, Swimming, River crossing, Raft Making, Mud Wrestling, Trekking, Water Polo, Mountain Biking, Hiking, Valley Crossing, Fishing, Archery, Rifle Shooting etc.
Nearby tourist attractions
Koyna River Camp
Vasota Trekking Fort
Tapola River Camp
Bamnoli Boating
Mahabaleshwar
Vinayak Nagar
Kaas Wildlife Sanctuary
Kaas Valley of Flowers
Wrapping up!
Sanctuaries like Koyna are not just sanctuaries. They are a whole world on their own. With historical places, rich flora and fauna, breathtaking landscape, lush greenery the Koyna Wildlife Sanctuary has a lot to offer to its visitors. Also if you wish to enjoy the whole of the sanctuary then it would be advisable that you stay there for at least 2 days. Only then you will be able to understand the vibe of the whole place. Furthermore, there are resorts located inside the sanctuary itself which would make everything even more comfortable. You can check them and book them in advance to avoid any kind of hassle.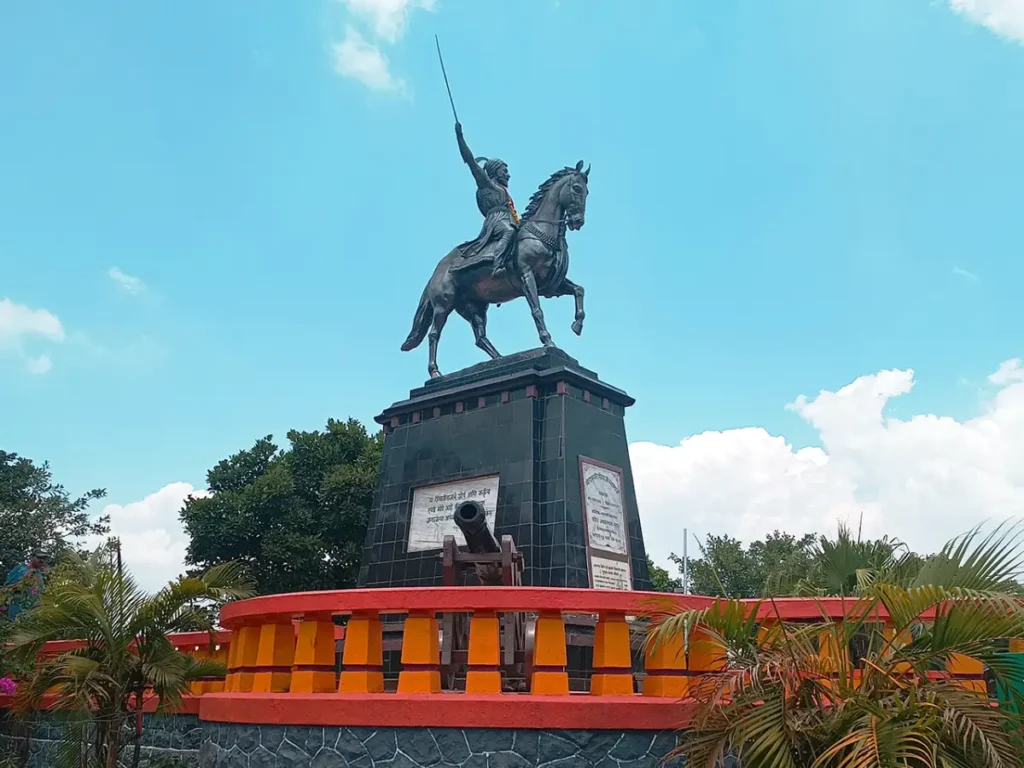 Enjoy the journey and delve into the wildlife. Indulge in activities like boating, trekking or hiking. In short you can have a great time if you visit here as a part of your weekend getaway. Anyway this Wildlife sanctuary is one of the most popular getaways near Pune. So what are you even waiting for? Plan your trip to the Koyna Wildlife Sanctuary as soon as you can. The next free days that you are getting you can surely opt for visiting this amazing place and you will return feeling refreshed. Do let me know if this particular article was helpful for you in knowing everything that you would probably need to know before planning a successful trip to this sanctuary.