In the process of searching for offbeat tourist destinations for a small trip or a weekend getaway, the name of the Bagda Beach or Dublagadi Beach will surely sprung up. The Bagda Beach is one of the less explored beaches currently which still retains its beauty and is unspoiled. Not a lot of people know about this beach but travel enthusiasts have surely taken out this spot for a perfect short trip. The beach promises a lot of fun and beach camping and is slowly becoming popular. This beach is surely going to take your heart away. In this article you will find almost everything about the Dublagadi Bagda Sea Beach. This quaint beach should be your next spot while you are exploring offbeat tourist destinations.
About Bagda Beach:
The Bagda Sea beach is located at a distance of 245 km from Kolkata. It is becoming one of the popular tourist spots in Baleswar in recent times. The easy access and the pocket pinch are making this beach a place that anybody can visit. Also not to forget the quintessential beauty of the serene coastline lined by the Jhau Bon is a spectacular sight in itself.
Bagda Beach location: 34 km from Balasore, Orissa
Best time to visit Bagda Beach: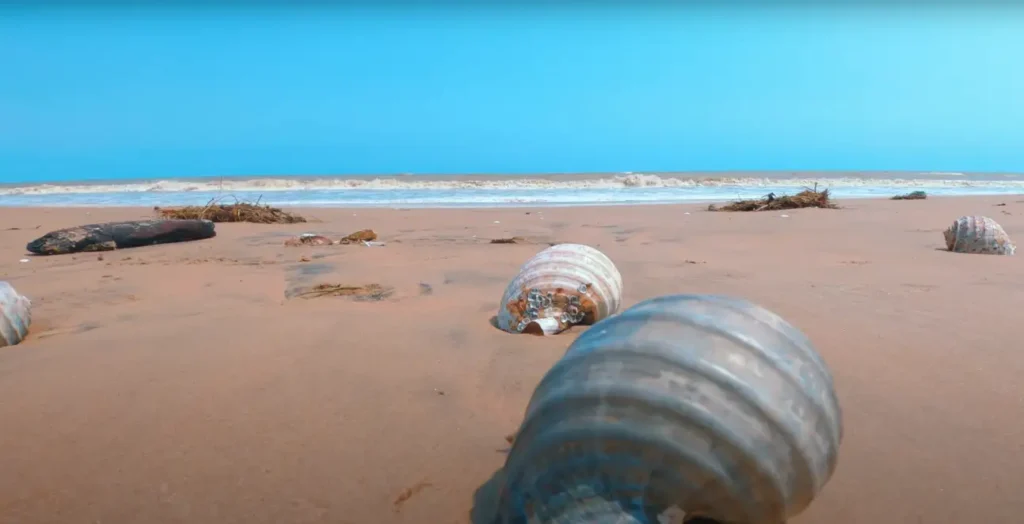 The spring season is the best time to visit this beach. In general the time between October to March is always favorable for beach activities. The weather during this time is always favourable and that helps in the beach camping as well. The summers can be a little uncomfortable to visit here as the sand will be really warm. Also monsoon will completely dampen the spirit of travel especially if you are planning beach camping. So, plan well according to these timings.
How to reach Bagda Beach:
How to reach Bagda Beach by train:
There are trains from Howrah to Balasore. It would take around 3 and half hours to reach there. From Balasore the Bagda Dublagadi Sea Beach is approximately 30km away. Reserved cabs take around Rs.1000-Rs.1500 to reach Bagda Beach from Balasore. You can also take an auto that charges up to Rs.600.
How to reach Bagda Beach by road:
You can also drive to reach the Dublagadi Beach and it takes around 5 hours to reach from Kolkata.
Things to do in Bagda Beach:
The Bagda Sea Beach is one of the most picturesque locations and an undiscovered location. The beach is surrounded by dense forest and the view is spectacular with the clear blue sky, sandy beach which is surrounded by lush greenery. The daytime looks beautiful with the sun rising up above, the sunsets are even prettier. The white sandy beach changes its colour with the colours of the sunshine. The waves splash towards the sea shore and make a splendid view. And the full moon night is even more majestic to look at. You can just take a stroll along the beach or star gaze at night. During the morning, the fishery activities are good to look at. You can see different varieties of fishes in the fish market of Bagda Market. If you are interested, you can also buy the fishes and fry them and relish eating.
Beach camping at Bagda Beach:
At present the most popular activity in Bagda Sea Beach is beach camping. It is also the most amazing way to explore and experience the beauty of this beach to the fullest. Because of a lot of new visitors and travelers in the recent time period, a lot of Eco Camps have been established that provide a smooth camping experience. These eco camps are available in all kinds of budget, both small and big, so you can surely check them out according to your preferred budget. This beach is ideal as a picnic spot. You can also enjoy the campfire during the night time.
Places to stay near Bagda Beach:
The recent increase in tourists and touristy activities in this beach have encouraged tourism to a greater extent. A lot of resorts and hotels are available nearby. Some of the popular ones are Sana Beach Resort, Arpita Beach Resort, Purbi Beach Resort etc.
You can also stay in the eco camps if you are inclined towards beach camping. The Bagda My Eco Camp is a popular camp there. They charge around Rs. 1800 per day for cottage accommodation and Rs.1300 for tent accommodation. The charges include food as well. If you are travelling with a large gang or a big group of friends, then camping can be a really fun experience.
What to eat in Bagda Beach:
The resorts and hotels are all equipped with good food facilities, so you can definitely eat there. You should surely concentrate on the sea food here because that is what beach holidays are for, right? Along with that you can try the fried fishes from the local sellers. Do try the famous Dal Bora or lentil fritters from the local vendors in the sea beach. You will surely enjoy the taste.
Nearby attractions in Bagda Beach: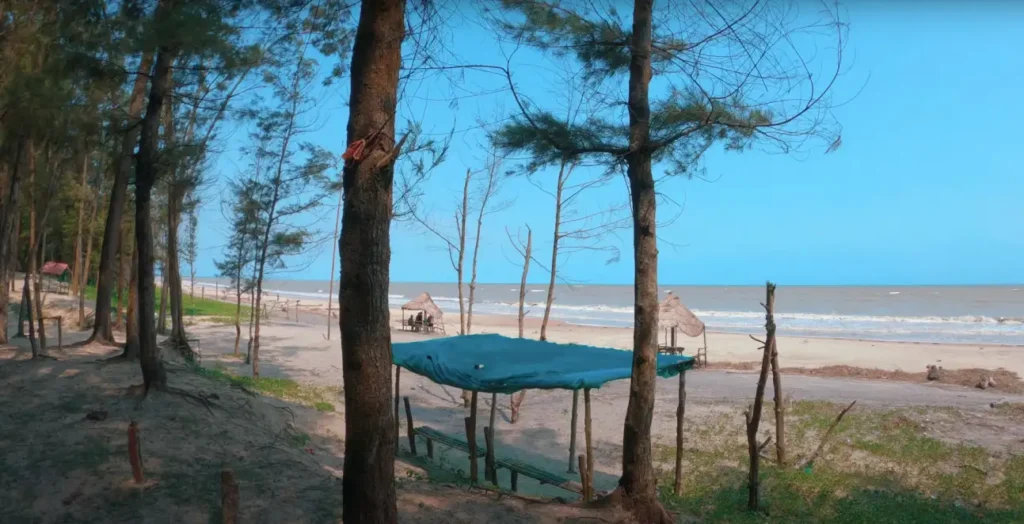 There are a lot of tourist places nearby that you should visit. Orissa being the culturally enriched state, there are many temples here. Some of the most visited ones are Bhusandeswar Temple, Vishweshwar Mahadev Temple, Swapneshwar Mahadev Mandir etc. Other popular places include the Sindhua Dam, Khumkhut Dam, Mahavir Statue, Nilagiri Balasore, Kasafal Sea Beach, Dagra Sea Beach etc.
If you are in search of a quiet destination especially a Sea Beach which is not too populated or overcrowded then the Bagda Beach Balasore can be ideal. For the nature lovers this will be the ultimate spot to reminisce the beauty of nature while also being away from the crowd. The peace lovers are surely going to enjoy this place. So do plan a visit to this beach. Do let me know if you have visited this place or if you are planning to visit. Also do not forget to let me know if this particular article was helpful for you in planning your trip to the Bagda Sea Beach.
Read my featured blog : https://nomadsaikat.com/category/featured/