Beautiful mountains and green meadows, rocky terrain and natural blooming flowers, definitely sounds like a description straight out of a picture. And you can actually enjoy a sight like this with your own eyes once you visit the Valley of Flowers Uttarakhand. This is a National Park that comes along with the best of beauty. Every other natural element here would refresh your soul and give you the much needed push to carry forward. While searching for a perfect location that is serene and adventurous at the same time, you all must consider visiting this amazing place.
This amazing location is not just for a peaceful holiday but for adventurous journeys as well. An ideal place for the trekkers, this is one of the popular destinations at the moment. Keep on reading this article to know why this is a must visit place. At the end of reading everything, I am sure you will be convinced about why you should visit this place at least once.
Location: Chamoli district of Uttarakhand
About Valley of Flowers National Park:
Valley of Flowers Uttarakhand is one of the loveliest and beautiful destinations to explore. While in search of a place with utmost natural beauty, you must consider visiting this place. The place remained undiscovered until 1931 when an explorer Frank Smith visited this place and discovered the beauty. In the next few years, the place was all over the media. Because of the media coverage and promotions, this park slowly gained momentum. A lot of nature enthusiasts and travelers started visiting this place. At present this is one of the popular sites for trekking as well. What makes it more attractive is the moderate level trekking and the pleasant temperature here.
The Valley of Flowers India became a National Park in 1982. It is also one of the UNESCO World Heritage Sites. Due to the extensive presence of flora and fauna here the place has gained a lot of appreciation. The visitors are mostly mesmerized by the beauty of this national park. This is the ideal spot for unwinding from the stressful life that we all are into these days. The surroundings look breathtaking with the glistening streams and mountains as the backdrop.
Moreover the place and its beauty have the ability to cheer people up. Instantly, you will feel a surge of happiness looking at the mesmerizing beauty here. One needs to trek to reach this spot. However the trek is for the beginners and the trails can be easily accessible by the visitors here. With cascading streams, almost 500 varieties of flowers and plants, sprawling green meadows makes this a scenic beauty. You can also spot various animals and butterflies here.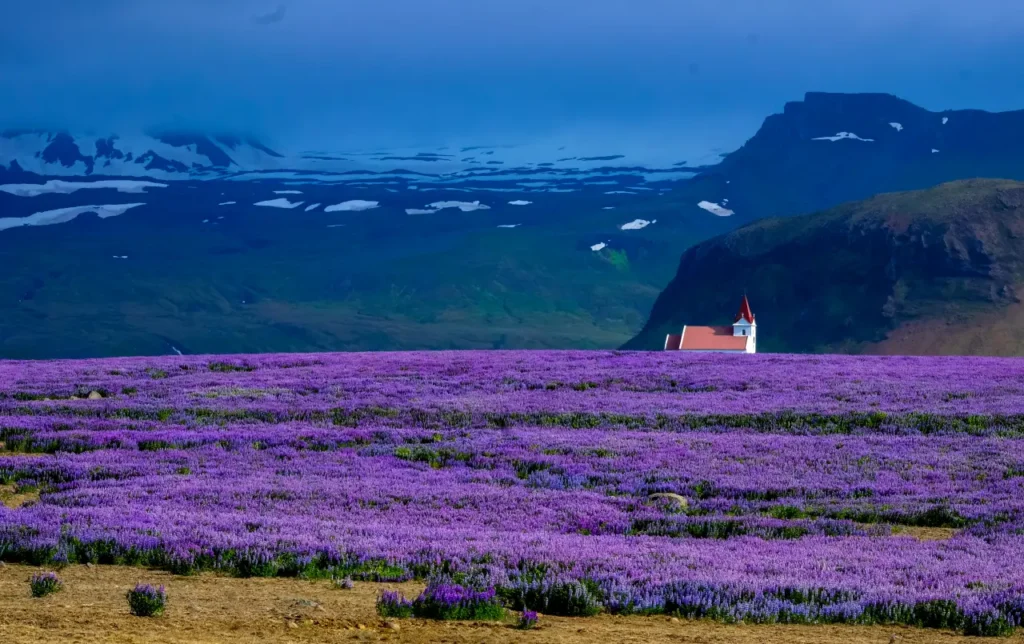 Timings of Valley of Flowers National Park:
This is accessible only for 5 months of the year that is from June to October. You cannot visit here all year round. The Park opens at 7 am and one can enter here only till 2 pm.
Best time to visit Valley of Flowers: 
Valley of Flowers best time to visit is from the months of July to September.
How to reach Valley of Flowers National Park?
By Flight:
Jolly Grant Airport in Dehradun is the nearest airport which is about 284 km away. It would take around 9-11 hours to drive through and an additional 17 km trek to reach there.
By train:
Haridwar Railway Station is the nearest railway station. It is 291 km away and would take around 11 hours to drive along with a 17 kms trek to reach there.
By road:
You can drive from Joshimath which is about 22km away. Then you will have to trek 17 km to reach the Valley of Flowers.
What is the story behind the Valley of Flowers?
Once a botanist named Joane Margret went on to explore the Valley of Flowers.  She studied about various flowers amidst the rocky terrain. But unfortunately she slipped off and fell from the cliff and died. Later her sister constructed a memorial in her loving memory at the same spot of her death.
Activities in Valley of Flowers National Park
Trekking
One of the most popular activities here is trekking. This is in fact one of the reasons why people love visiting this place. What makes the spot more attractive is the view here. You can spot the snow capped mountains, gushing streams, and variations of blooming flowers here. The trekking here is 35 km long and it is a fun activity here. Valley of flowers trek best time is after the monsoon. That is when the place looks even more beautiful.
Sightseeing
You can visit the beautiful pilgrimage sites here. The first one is the Hemkund Sahib. During the winters this temple is mostly covered under snow. This is one of the most well known sites of pilgrimage here. The Badrinath Temple is also another site that you can visit here. This temple of Lord Vishnu is an important site of worship.
You can also explore the nearby villages here. Ghangaria is the last village here before you start trekking to the Valley of Flowers. Along with this you can also visit the Byundar Village and Govindghat nearby. It would be a nice experience to interact with the locals there to get an idea about their lifestyle and daily lives.
Some other tourist spots that you can check out nearby are Joshimath, Pandukeshwar, Mana Village, Auli and Nandadevi National Park etc.
Where to stay in Valley of Flowers National Park?
You would not get accommodation and food in the Valley of Flowers. Being a hilly region it is not equipped with these facilities. However, you will get accommodation in Ghangaria. This is the area where the trekking for the Valley of Flowers starts. You will get a decent number of private lodges and hotels here. Also there are many good hotels here that serve both vegetarian and non vegetarian food at affordable prices.
Things to remember before visiting the Valley of Flowers National Park
The Valley of Flowers is not open the whole year. It opens on June 1st every year and remains open till October.
Mobile Network is a big issue here. Only BSNL Network is accessible during the trek.
Carry some cash in hand as the last ATM point is in Joshimath. You won't find any ATM nearby.
Definitely enquire about the weather conditions before planning a visit to this spot. Because of bad weather many activities would be unfavorable to carry out. Also if you are travelling during monsoon the road conditions might be poor.
Do carry an extra pair of shoes and socks, some winter wear, raincoats along with you. Also if you are carrying gadgets then do carry extra batteries handy.
Don't forget to carry your cameras along as the place is beautiful and you would feel like capturing every bit of it through your eyes as well as your lenses.
These are everything that you need to know before you plan a visit to the Valley of Flowers Uttarakhand. This place is indeed a slice of heaven on Earth. If you are wondering how beautiful nature can be, then do visit this place and observe with your own eyes. The immense beauty that nature has to offer is unparalleled. A spot like this would be perfect for a holiday, an adventure trip or a serene location to unwind. As I have mentioned in the beginning of the article already, you must be convinced till now about why this place is a must visit for you anyway. Do let me know when you are thinking of visiting this beautiful place.