What can be more relaxing than a visit to a beach. The serene location, sandy shores and the blue water is enough to rejuvenate yourself. But who has so much time these days for a longer holiday? In those cases quick weekend getaways come as your savior. Living in a city like Bangalore can be quite mechanical and stressful. Given the fast pace of this place, everyone is literally running short with their time. If you are interested in visiting some beaches out of your mundane life, then relax. I have some amazing options of beaches near Bangalore. These nearby beaches from Bangalore are places you can reach over the weekend and have some time out. There are not exactly beaches in Bangalore but some of the best Bangalore nearest beaches that are tourist hotspots. So buck up and start planning your trip during the coming weekend. Keep on reading to get all the information about these nearby beaches from Bangalore.
Pondicherry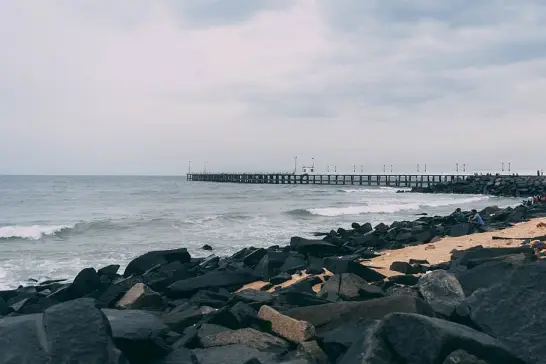 Distance from Bangalore: 309 km
One of the best spots for tourists, Pondicherry is a beautiful location that offers a mix of Indian and French elements clubbed together. The beaches in Pondicherry are beautiful sights. This is one of the exotic locations that you can visit from Bangalore. Some of the popular beaches here are The Auroville Beach, Mahe Beach, Rock Beach, Serenity Beach, Promenade Beach, Quite Beach etc. However beaches are not the only things that you can enjoy in Pondicherry. Here you can explore the beautiful monuments, museums, restaurants and a lot more. So surely visit this location if you are interested. The beaches in Pondicherry are also perfect for couples and are one of the popular honeymoon destinations as well. This location is obviously at the number one position because of its close proximity with Bangalore. Therefore, you can visit the place next weekend to refresh your mind and soul.
Udupi
Distance from Bangalore: 403 km
The beaches in Udupi in Karnataka are other popular destinations when it comes to a beach location near Bangalore. Only some kms away from Bangalore, the beaches in Udupi promises a mesmerizing view along with a serene environment. Moreover, this place is known for its scenic beauty. The Malpe Beach in Udupi can be your ideal spot to unwind. One of the marvelous beaches near Bangalore, this one looks picturesque with its crystal blue water gushing on the shore. The distance of this Bangalore is very well accessible through the NH 75. Other beaches here are Kodi Beach, Hoode Beach, Mattu Beach, Kapu Beach etc. These beaches offer varied activities like Sea Diving, Surfing, Parasailing, Jet Skiing and Surfing. So next time you are planning for a short holiday with your close ones, surely keep this destination in mind. I am sure you will enjoy the sun kissed time spent here.
Varkala
Distance from Bangalore: 481 km
Varkala Beach is another popular destination that you can visit from Bangalore. On the outskirts of the Thiruvananthapuram district, the Varkala Beach looks pristine. The Varkala beach also known as the Papanasam Beach is also popular as a destination. It is believed that by taking a dip in this water one can get rid of their sins. You can also indulge in a number of activities here like parasailing, boat riding, jetting and horse riding. Other than that, there are some beautiful temples and tourist attractions nearby that you can visit as well.
Murudeshwar
Distance from Bangalore: 488 km
Murudeshwar as a location is a beautiful town. This location is also popular for the famous Statue of Lord Shiva. The statue is the world's second tallest statue of Lord Shiva. However, the beaches here are also a highlight of this place. Alvekodi Beach and Bailur beaches are perfect locations to spend some relaxing time. Popularly known as the temple town Murudeshwar is frequented by a lot of tourists. The closer proximity from Bangalore makes it a quick getaway from Bangalore. You can surely think of visiting this quaint town during the next weekend. I am sure you will return feeling relaxed and refreshed. So definitely try to visit the location.
Gokarna
Distance from Bangalore: 490 km
While talking about the best beaches near Bangalore, we must talk about Gokarna. This location offers some really gorgeous beaches that the tourists love visiting. Located in the Uttar Kannada district of Karnataka this location is popular for the rustic elements. Some of the most popular beaches here are Paradise Beach, Om Beach, Gokarna Beach, Half Moon Beach, Nirvana Beach, Baada Beach, Kudle Beach, Small Hell Beach etc. Located on the Konkan coastline these beaches are really calm and yet perfect for adventure sports as well. If you are an adventure lover then you can indulge in activities like snorkeling, parasailing, banana boat rides etc. Other than the beaches you will also have a good time exploring the city. The quiet location with majestic beauty and serene ambience is one of the perfect locations for a quick getaway from Bangalore.
Kovalam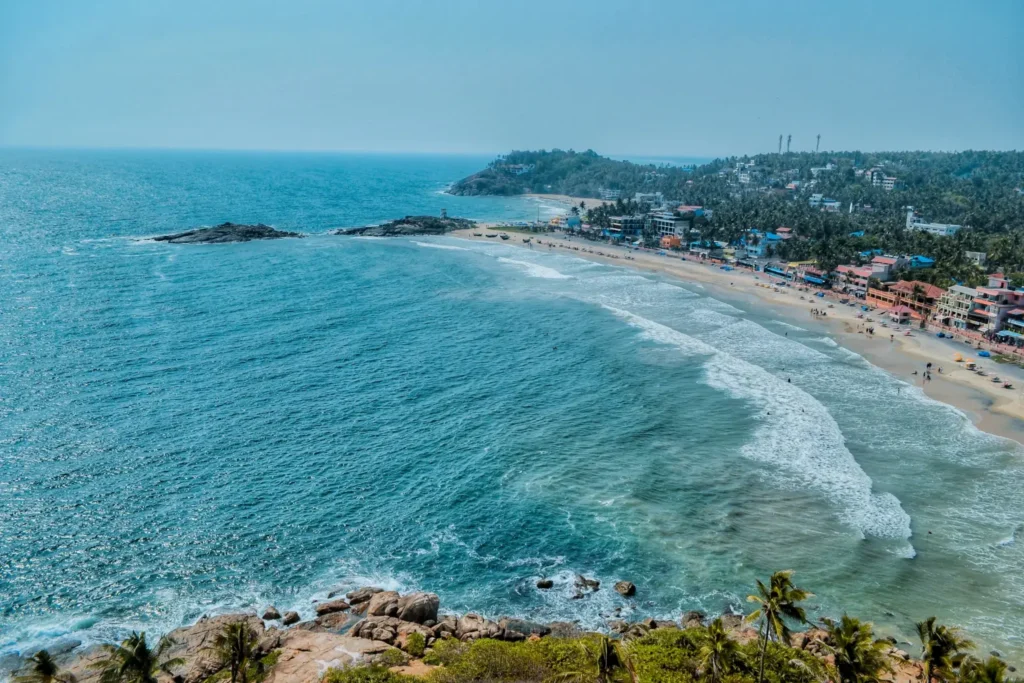 Distance from Bangalore: 723.2 km
This article would be incomplete if I don't mention the beaches in Kovalam, in Kerala. This location in the God's Own Country would make you believe why the place is called so. The unparalleled beauty of the place and the breathtakingly beautiful ambience will be like a heaven for travel enthusiasts. This is undoubtedly one of the most popular coastal towns that is a must visit. Samudra Beach, Lighthouse Beach, Hawah Beach are some of the popular beaches here that are most frequented. With 118 feet tall red and white striped Lighthouse, the Lighthouse Beach is one of the attractive locations here. The coconut trees lined up, white sandy shores and the tranquility make these beaches a stress buster for anyone visiting. So next time you are searching for a nearby beach from Bangalore, keep this location in mind.
These were all about the beaches near Bangalore that will provide you with a lot of fun and relaxation. You can plan up a trip to any of the places from Bangalore. These are really great spots for the tourists and you will enjoy the tranquility of these beaches near Bangalore. Do let me know if you have visited any of these nearby beaches from Bangalore. Also let me know if you think I missed out on any beaches that should have been included in this list of Bangalore nearest beaches.