Cuisine of Odisha or the Odia cuisine is essentially a healthier version of food items. Made in very less oil, the food is not tasteless though. The spices used are less in amount yet provide a burst of flavors in your mouth. The use of spices in Odia cuisine is very thoughtful as they are used in a way that they retain their medicinal properties in them. The most important spices used are cumin, cardamom, turmeric, fenugreek, black pepper, coriander, mustard etc. The food of Odisha has a huge influence from Bengal, Assam, Jharkhand and North India and you can get a mix of these in the Odisha traditional food. Mustard oil is the main oil used in Odisha. The sweets are tasty with a heavy impact of "Chhenna" in it. Another prominent aspect is the presence of Yogurt in Traditional Odisha food.
The food served here is considered as an offering to Lord Jagannath and hence they are easy on the taste palate. Rice is the staple food and you can notice a subsequent use of pure ghee in their food items. Odia cuisine is mostly healthy home cooked dishes that are rich in antioxidants. There is a mix of both vegetarian and non vegetarian items that one needs to try in Odisha. In this article I will mention the famous food in Odisha that you should definitely try. The Orissa famous food is surely going to win over you with its simplicity yet flavorful wholesomeness.
Best Food of Odisha
Khicede
Khicede or Khichdi as we popularly know it as is one of the most important and popular food items in Odisha. Khichdi as a dish is consumed in a lot of other Indian states as well, but the Khicede in Odisha is special and has a distinct significance. This is Odisha's staple food and is also one among the dishes served to Lord Jagannath in Puri temple. It is a wholesome one pot meal cooked with equal amounts of rice and lentil and flavored with mild spices. Pure ghee is used in the preparation that elevates the taste of this dish even more. Flavourful yet very light and easy on the palate, this dish in Odisha is a nutritious meal often served with Papad and Curd.
Chingudi Malai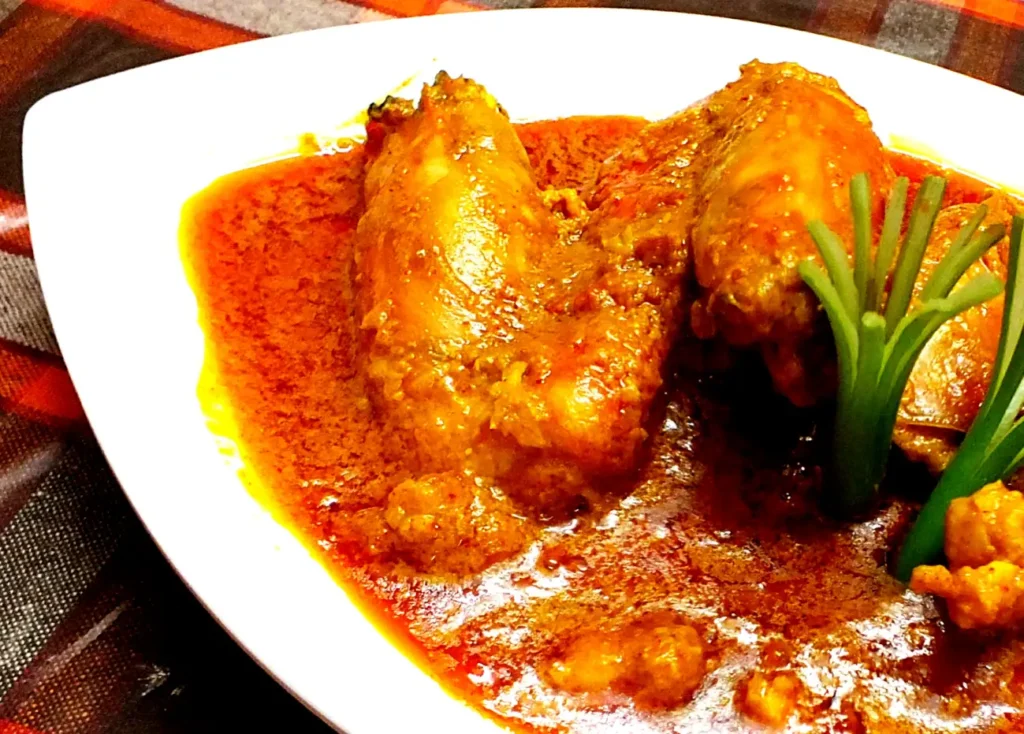 Odisha being a coastal region, the prawns here are one of the main sea foods for the non vegetarians. The item that is most popular among the traditional food of Odisha is Chingudi Malai. It is a prawn gravy dish made with coconut milk that tastes heavenly. You won't be able to stop eating this delicious dish once you start. The gravy is thick and creamy with a silky texture because of the coconut milk in it. Spices like cardamom, cinnamon, bay leaves, cumin, clove, and ginger are used to add flavors to the curry. This is popularly served with Basmati Rice and is enjoyed by a lot of people.
Dalma
Another staple food in Odisha is Dalma. Dalma is like a lentil made with roasted moong dal and vegetables like pumpkin, papaya, potatoes, beans etc. it is very high in nutritional values and therefore very healthy and light on the taste buds. Onion or garlic is not used in this dish. This one is best served with rice. But for a distinct taste you can even try it as a soup and enjoy the lip smacking delicacy.
Macha Ghanta
Odisha being a coastal state, fish is one of the staple foods here. This particular dish is unique in its sense. It is a curry that is made with the fried fish head and is even more significant because this dish is offered to Maa Durga on the day of Dussehra. The curry is made with onions, tomatoes, and potatoes and flavoured with spices like cinnamon, cardamom, and chili powder. Chana dal is also added. "Macha" means fish and "Ghanta" means mixture. This dish is therefore a mix of vegetables and fish mixed together. The dish is best served with hot rice and salad.
Pakhala Bhaat
We cannot completely talk about cuisine of Odisha without mentioning Pakahala Bhat. This is another staple food in Odisha and is enjoyed by most of the households during summer. This is basically fermented rice soaked in water overnight. Sour curd, mint leaves, cumin, coriander is also added for some added flavours. It is best served with fried or roasted vegetables, raw onions and papad. This is the best dish to beat the scorching summer heat. In Odisha, 21st May is celebrated as Pakhala Divas. This is the most famous traditional food in Odisha. People who haven't tried this must try it once.
Dahi Vada Aloo Dum
We all have heard about Dahi Vada and I am sure a lot of you have tasted it too. But the Dahi Vada Aloo Dum in Odisha is a different dish altogether. This is a popular street food in Odisha and is not at all like how we consume Dahi Vadas like. Technically 2 different dishes, Dahi Vada and Aloo Dum are mixed here and served as one single dish. The vadas or fritters are served here along with the aloo dum on top and flavored with chutneys and curd. You can get a sweet, salty, sour and savoury taste blasting in your mouth taking you into a food heaven. The cool dahi vadas balances the spiciness of the aloo dum and would make you crave for more. This is one of the most popular dishes that you need to try once.
Chhena Poda
Chenna Poda is a famous sweet dish in Odisha that is made of Chhena as the name suggests. This is considered one of the favourite dishes of Lord Jagannath. We can call this a cheesecake of Odisha style if we are at all comparing this, even though the tastes are incomparable. The cottage cheese is kneaded with semolina and sugar and is baked for a very long time until it gets slightly burnt from the crust. That's why this is called "Poda" which means burnt. Even if it's baked for a long period of time, the texture of the sweet remains soft and melts in the mouth even though the upper layer gets crusty. The sweetness is very mild along with a distinct sweet burnt aroma that enhances the taste even more. The dish can be found at a majority of sweet shops in Odisha.
Chakuli Pitha
Chakuli pitha is another popular dish in the Odia cuisine. This one is quite similar to Dosa because of its look and process of making. A liquidy batter is first made using equal proportions of rice and lentils. The rice is first soaked for more than 5 hours and then mixed with the lentils. For the lentil, black skinless lentil is used and sometimes Urad Dal is also used. It is then grinded into a smooth paste. Then it is thinly spread on a pan with very little or almost no oil and then fried from both sides, a lot like Dosa. But this one is not crispier like dosa. It is also a little thicker than a dosa. Chakuli Pitha is best served with jaggery but if you want it to taste like a savoury item then you can have this with Ghugni (dried yellow peas curry) or Aloo Bhaja (fried potato).
Khattas
Khattas in Odisha are very popular. This is like a sweet and tangy preparation almost like chutney. Different varieties of Khattas are made here like the Tomato Khatta, Amba Khatta, Khajur Khatta etc. The khatta is flavoured and seasoned with green chilies, turmeric, methi, oil, salt etc. it is served with almost all meals to balance the richness and taste. But this one goes the best with rice and dalma. Do give this one a try whenever you are in Odisha, I am sure you are not going to regret this experience.
Chhena Jhili
Odisha is known for its amazing sweet dishes and specially sweets made with chhena. A popular dish there is Chhena Jhili. It is prepared by kneading the chhena and mixed with semolina, flour, sugar and crushed cardamom. Then small balls are made from the dough and deep fried in either oil or ghee. Then it is dipped in sugar syrup. The outer crust is fried and the inner section becomes soft and succulent after absorbing the sweet syrup. This is one of the popular sweet dishes in Odisha that you must try if you have a sweet tooth.
Khaja
This is one of the most popular sweet items in Odisha. This is also the Prasad you get at the Puri Jagannath Temple. Every other sweet shop in Odisha sells these Khajas. The specialty of this dish lies in its making. The technique is unique yet it takes very few ingredients to make this deliciousness. This is made with refined flour, sugar, butter, cardamom and rose water which is optional. Everything is blended and kneaded into soft dough. Then it is spread across in a rectangle shape and layered in a unique way using dry flour and ghee. After layering it for almost 6 times and flattening it a little from both the sides, it is deep fried in oil or ghee till it turns golden brown. At last they are coated in sugar syrup. The sweetness along with the fried crispy texture makes it a supremely tasty item that you can't stop having once you start. The sweetness is mild hence you can have more of these at a time.
Gaja
This is another traditional sweet dish of Odisha which is very popular. There can be different varieties of Gaja like Khira Gaja, Chhena Gaja, Khata Gaja depending on the way they are made and according to the ingredients used. The most popular is the chhena gaja. Here the chhena is kneaded in smooth dough and cut into small squares and then it is fried in oil or ghee and dipped in sugar syrup. The outer crust remains a little hard and the inside is soft and sweet. The sweetness is mild and tastes heavenly. Do not miss out on this sweet whenever you visit Odisha.
Rasogolla
We just cannot complete this discussion on famous Odisha food without talking about Odisha Rasogolla. There has always been a war-like situation regarding the origin of Rasogolla between Bengal and Odisha, but we are not concerned about that. The only thing we are concerned about is how tasteful this particular sweet is. This is one of the most popular Indian sweets all over the world and Odisha Rasogolla definitely deserves a special mention. This is made with pure chhena boiled in sugar syrup. The chhena balls then soak all the sugary syrup and become soft and melt in the mouth. This sweet is also served in Puri Temple as a part of Bhog to Jagannath Dev. You simply cannot afford to miss this sweet out of your food journey in Odisha.
Kanika
Kanika is one of the most popular traditional foods in Odisha. It is a sweet aromatic rice recipe that is very rich in its taste. It is made using Basmati Rice along with a generous amount of ghee, cashews, raisins, black cardamom, green cardamom, cloves, cinnamon stick, bay leaves, nutmeg, turmeric and salt and sugar for seasoning. Before the popularity of biryani and fried rice this was the dish served during wedding occasions and other ceremonies or picnics. This is still one of the staple foods in Odisha and is one of the 56 dishes or "Chappan Bhog" served in Puri Temple to Lord Jagannath. This flavourful rice dish is best served with mutton or chicken curries or even dalma. However this is even relished as a dessert after a heavy meal. The dish is somewhat similar to the "Mishti Pulao" or sweet pulao in Bengal but the flavours and aroma of Kanika is stronger. You can't miss out on this amazing dish whenever you are in Odisha.
Pilaf
Pilaf or as we call it Pulao is a staple rice dish in Odisha. It is made with Basmati Rice or other long grained rice cooked in seasoned water after it is tampered in oil along with spices like bay leaves, cardamom, and cinnamon. According to different cultures pilaf can be made with vegetables, dry fruits or even meat. This is a popular rice dish in Odisha that is enjoyed by a lot of people.
Santula
This is a mild water based vegetable curry made using potatoes, raw papaya, tomato and brinjal. This is one of the health dishes that is very light on the palate as it is very mildly spiced with a soupy consistency. Milk is also added in the gravy for the smooth texture and seasoned with spices like paanch phoran, mustard seeds, ginger, green chilies. The dish is high in nutrients and low on spices making it a perfect dish for the health conscious people.
Aloo Potala Rasa
This one is a vegetable curry made with potala that is parwal or pointed gourd and potatoes. This is a dish that is offered to Lord Jagannath. The gravy is made with cashew and dash of ginger for the flavor. Other spices include bay leaves, ginger, poppy seeds, cumin and sometimes grated coconut and curd is also added. This is one of the popular curry dishes in Odisha best served with rice or chapatis.
Gupchup
The spicy water balls are popular all over India, be it golgappa, pani puri, phuchka or the gupchup in Odisha. But anywhere you taste this particular dish you will notice the variety and difference. The filling that goes inside, the spicy flavored water or the way it is served is different. When in Odisha you must have gupchup if you are a pani puri lover. You need to taste this variety as well. In Odisha the gupchups are made of semolina, atta and refined flour. The filling is spicy and flavourful and both mashed potatoes and chana masala is used as filling. There are variations in the water as well. You can try the tamarind water, pudina water or the jaljeera one. You can even try the sweet version here. They are available around every nook and corner and very affordable. So do give this street food a try.
Rasabali
Originating from the Kendrapara district in Odisha, this popular sweet dish is one of the dishes served as a part of chappan bhog to Lord Jagannath. This is a sweet dish made using chhena or cottage cheese, semolina, flour, sugar and cardamom powder. It is then rolled into a dough and given a small tikki-like shape. After that it is deep fried first and then soaked in thick flavoured milk. This flavourful dessert is a very popular item in Odisha and is relished both by the locals and the tourists.
Besara
This is a curry made with potato, raw banana, raw papaya and pumpkin. At first mustard seeds, dry red chili, cumin seeds and ginger are tampered in hot oil and then the vegetables are added. Grated coconut and jaggery is also added in the process. This vegetable dish is also another dish served as a part of Chappan Bhog. It is best served with Kanika or even plain steamed rice or ghee rice.
Mudhi Mansa
Mudhi is puffed rice and Mansa is meat. This is one unique combination that you will find in Odisha. It is one of the popular staple foods in Odisha. The mutton is cooked with tomatoes, onion and other spices. The gravy looks flavorful and aromatic and it is then served with crunchy puffed rice or Mudhi. This is one combination that is enjoyed in all households in Odisha. The meaty flavor along with the crunch of puffed rice tastes very different and unique. Often relished with chopped onions and coriander, this is a favorite dish for the non vegetarians.
Kadali Manja Rai
This is a traditional banana stem curry that is very flavorful yet subtle in its taste. The curry is flavoured with cinnamon. Dried red chilies, cumin and cardamom and is fried with the banana stem. The aroma is outstanding and the banana stem is also a healthy item to consume because of its high nutritional values.
These are some of the handpicked Odisha traditional food that everyone needs to try. India as a land of diversity offers diversity in the kind of food as well. So if you are a foodie you must taste the delicious Cuisine of Odisha to understand not every tasty dish needs to be spicy or oily. A subtle yet flavorful cuisine, the Odisha traditional food is easy on your stomach and health as well. So enjoy the deliciousness whenever you are in Odisha and do not forget to list down all these famous Odisha foods that I have mentioned in this article. Also do let me know if you have tasted any of these foods of Odisha already.