Forests are a different area of excitement when it comes to touring and traveling. Lush greenery, faunal inhabitants, the calmness around and the rustic earthy feel makes forests a wonder that people love exploring. One such example is the Joypur Forest in West Bengal. Furthermore Joypur Forest in Bankura is like a haven for nature lovers and travelers. Located in the scenic land of Bankura that attaches so much of cultural heritage and history and heritage to it, Joypur Forest is one offbeat destination that you can surely explore. The Banalata Resort is a wonderful option for staying in the Joypur forest. Banalata Resort Joypur is one of the options for accommodation where you can enjoy the true beauty of nature and relax as well. In this article I will mention all the information that you need about the Banalata Resort Bankura. So keep on reading.
Banalata Resort
| | |
| --- | --- |
| Location | Near Forest Office, SH 2, Joypur, Jangalmahal, West Bengal |
| Contact Number | 9732111701 |
How to reach Banalata Resort
By Train
Express trains like Aranyak Express and Rupashi Bangla Express can take you to Bishnupur. From there you can take a bus or hire a car to reach the resort. Also you can take trains to Tarakeshwar and from there you can take buses to reach the Joypur Forest. Local transports like rickshaws are also available.
By Road
From Esplanade Kolkata you can get buses to reach Bishnupur. Joypur Forest is 14 km away from the main city of Bishnupur. Arambagh to Banalata Resort is around 44 km and it would take 1 hour to reach there. You can travel from Durgapur as well and Durgapur to Banalata Resort distance is 74.8 km and it would take around 1 hour and 55 minutes to reach there. Also if you are travelling in your own car then you can directly travel from Kolkata to Bishnupur as well. The distance is 140 km and it would take around 4.5 hours to reach there.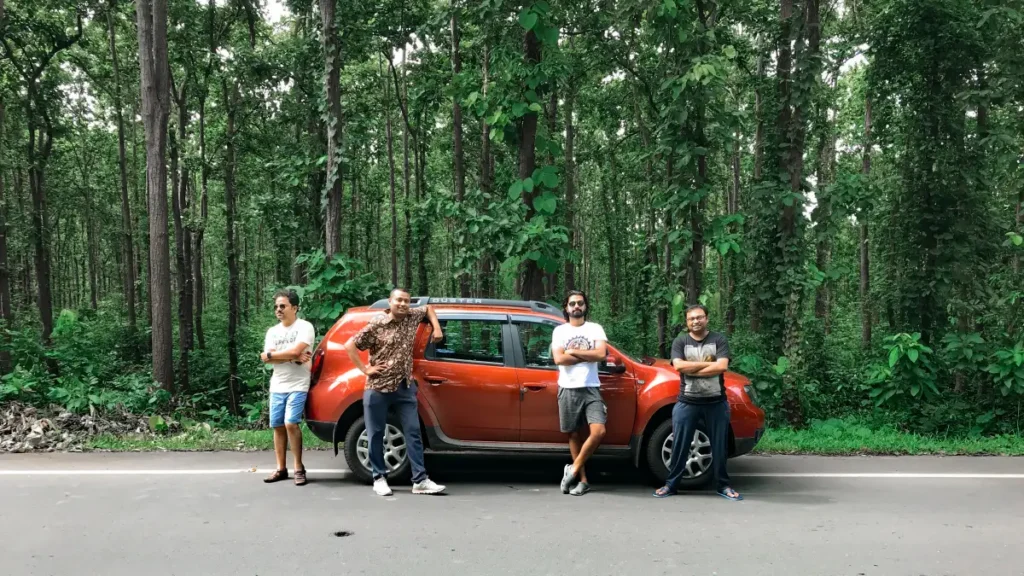 Best time to visit
This is an all year round destination so technically you can visit here any time of the year. Still if you are looking for an ideal time then you can visit here during the cooler months from October to March. Furthermore the winters here are pleasantly chilly so you can enjoy and explore the area more. Avoid visiting during the peak summer months as Bankura in itself is a hot and humid region. The summer time can be uncomfortable for you to explore the whole area.
Banalata Resort Room price list
Banalata Resort room booking is better to do in advance. This would surely save you from a lot of hassle after reaching there. You can directly book them from their website.
Furthermore Banalata Resort price according to their various rooms are:
| | |
| --- | --- |
| Room Category | Price per day |
| Standard AC Rooms | Rs. 2240 |
| Main Building AC Rooms | Rs. 4720 |
| Premium AC Cottages | Rs. 4720 |
| Quadruple AC Suite Rooms | Rs. 7080 |
| AC Deluxe Double Bedded Room | Rs. 2789 |
Room Chart
Banalata Resort Rooms and their facilities
The standard single bed rooms are most ideal for solo travelers that also come with all necessary amenities. It would be perfect for a single person to stay here in peace while enjoying the comfort and coziness of the rooms.
Double bed rooms are ideal for couples or for a family. They provide a cozy comfort which is required for ultimate relaxation. So if you are travelling with your family or travelling in a small group of 2-3 people you can surely check out these rooms.
If you are opting for suites it will be like a luxurious stay amidst nature. With elegant furniture and separate living areas it promises a lot of comfort. Furthermore it would be like a different kind of luxurious experience as the suites are very aesthetically designed with pleasing décor and furniture. You are surely going to enjoy staying in these suites a lot.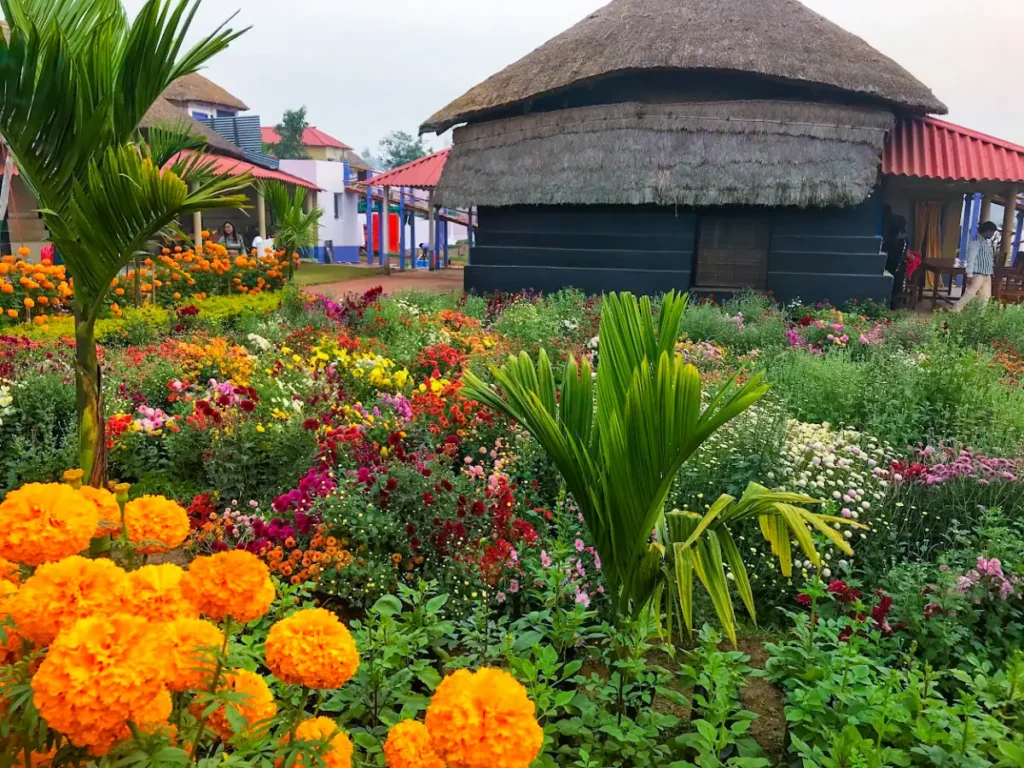 More about the Banalata Resort Bankura
The stay in the Banalata Resort can be an ultimate experience for you. Away from the bustling city life the stay here would make you feel the importance of tranquility and peace. Located amidst exotic greenery and rustic environment the Banalata Resort Joypur Forest is a slice of comfort that comes with all sorts of modern day elements. Furthermore with modern amenities like Air Conditioning, Car Parking, Television, 24 hour Power Backup, on point housekeeping and room service you can enjoy a comfortable stay here.
The rooms here are well furnished and tastefully designed to suit the needs of the visitors. One of the specialties of this resort is their home grown farm where you can find home grown vegetables. They have a restaurant inside the resort that serves delicious food. Especially if you are interested in trying authentic Bengali food then you must try their Shukto, Luchi, Kosha Mangsho etc. Banalata Resort food price is quite decent and affordable as well. Furthermore the resort also comes with a lake. This resort is perfect for a lazy holiday and along with that you can also book the space for corporate events or other occasions as well.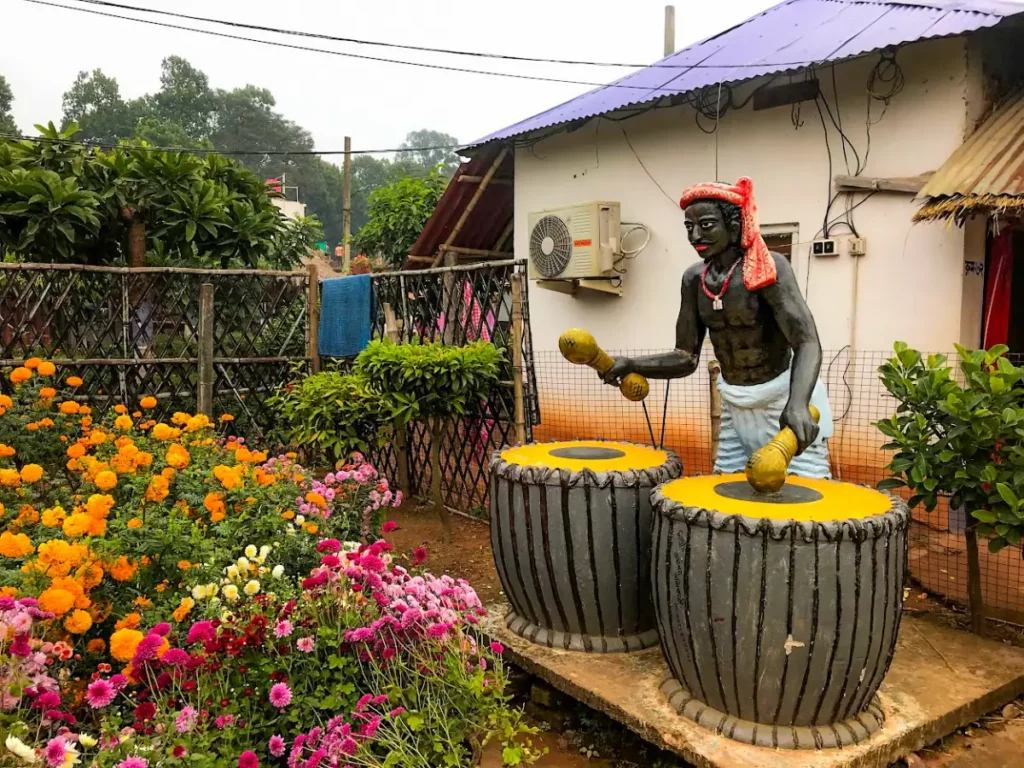 Tourist activities in Banalata Resort
Jungle Safari
What importance does a visit to a forest hold without a safari? For a jungle like the Joypur Forest, the Jungle Safari is one of the activities that you should not miss out on. Furthermore a tour into the jungle can be very thrilling and adventurous. Here you can enjoy a variety of fauna including birds and animals like peacocks, ostrich, spotted deer etc. Also the Joypur forest is rich in exotic flora which you can explore too.
Bird watching and Nature Walks
For the nature lovers this can be one of the ideal activities to indulge in. You can enjoy the various floral varieties available here. Also for birdwatchers this area can be a paradise as this area houses many exotic birds and species as well. You can take guided tours with specialized guides from the resort itself who will help you identify various kinds of birds.
Sightseeing
You can indulge in some sightseeing in the historical towns of Bankura and Bishnupur. The beautiful terracotta temples here can be one of the things that will have your heart here.
Fishing
You can enjoy the fishing activity in the lake of the resort itself. It would be a great way to enjoy within the resort for sure.
Indoor activities
For the people who love some indoor activities the resort does have some options for them too. You can choose from a variety of board games like table tennis or carom. Also there is a library inside the resort premises that you can check out if you are a book lover.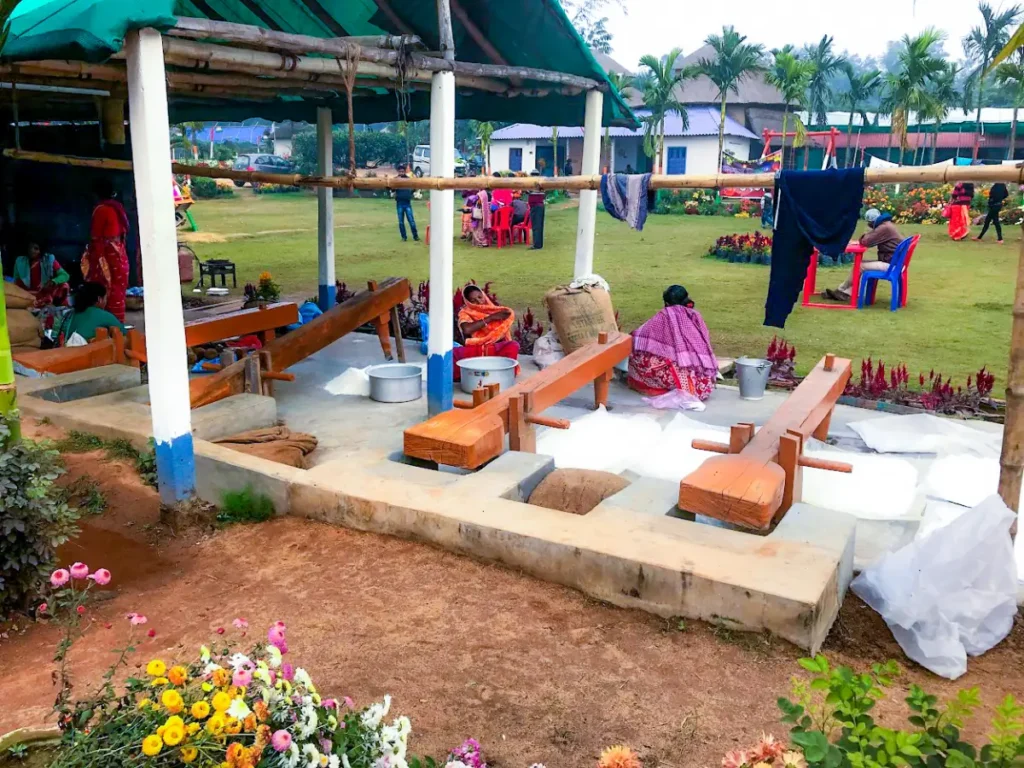 Major nearby tourist attractions
Joypur Forest
Obviously the Joypur Forest is the most important sightseeing point when you are in Joypur. Located only 3 km away from the Banalata Resort, the Joypur Forest will make you go wide eyed with its natural beauty. You can even enjoy a trek here along with a jungle safari. However getting engrossed in nature will remain the most amazing activity that you must enjoy to the fullest here.
Bishnupur
Around 35 km away from the resort, the historical town of Bishnupur has a lot to offer. The terracotta temples here are famous for their style and architecture. Furthermore the construction of a lot of these terracotta temples goes back to 17th and 18th century. It would be a nice experience to explore these temples. Also you can visit the Bishnupur museum to know more about the history, heritage and culture of Bishnupur.
Kamarpukur and Jairambati
Located almost 70 km away from the resort these are two villages of Kamarpukur and Jairambati are famous religious sites for being the birthplaces of Indian Saint and Philosopher Sri Ramakrishna Paramhansa Dev and his wife Sri Sarada Devi. You can surely explore the two places.
Mukutmanipur
Located around 80 km away from the resort this is a beautiful dam located on the confluence of two rivers Kangsabati River and Kumari River. This is a scenic spot which is very popular as a picnic point as well. So you can definitely visit here. It is one of the famous tourist spots in the area.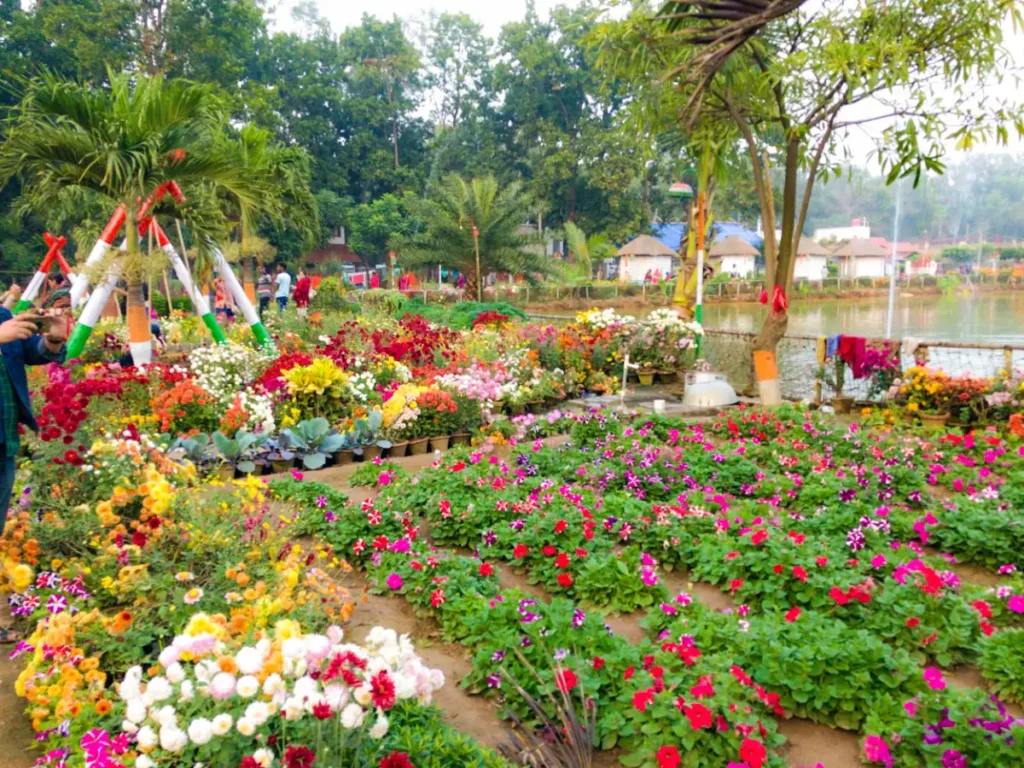 A destination like Joypur Forest comes with so much to offer the visitors. This is surely one such place in West Bengal that you must visit at least once. Furthermore a resort like the Banalata Resort Bankura can further elevate your stay in Joypur with their top notch service as well. So anytime you are visiting Joypur do check out the Banalata Resort Joypur for a comfortable stay. Do let me know when you are planning a visit to such an amazing destination. Also don't forget to let me know if this particular article was helpful for you in planning a visit to Joypur Forest. And once you visit there and stay in the Banalata Resort Bishnupur do share your experience of staying there with me as well. I would love to hear that from you.